I've recently moved over to
I'm Susan McKellep on Facebook. Are any of you active there?


Just before X-Mas '06 I got a phone call that an old friend from a past life had dropped dead of a heart attack. I make quick plans to drive to St Louis for the funeral and back in the 4 days before Christmas. As I was wrapping things up at work the day before I was to leave, I slipped in a puddle of carpet glue while running for the phone and landed -WHAM- flat on my back in the blink of an eye. My co-workers peeled me off the floor, helped me get cleaned up, and within 1/2 hour I could hardly move, so someone drove me home (and to the hospotal later that night). By the next morning I was so sore I couldn't function - as it turned out I'd just pulled and bruised various body parts, but it was enough to make me miss the funeral, and to spend as much time as possible in bed with a book and a heating pad.

It took about a month for me to realize I was depressed. Literally, clinically depressed. My Dr prescribed Lexapro, which I started taking immediately, and stuck with despite the HORRIBLE side-effects I experienced. Next thing I knew it was Spring, and I was feeling better! Black clouds of gloom: gone! Total disgust with humankind: gone!

I got involved in Jack Russell Terrier Rescue (I'm now the State Rep in KY and IN for Russell Rescue, Inc) and started spending a lot of time at animal shelters, pulling JRTs from death row and getting them ready to place for adoption. I got to know several shelter workers really well, and before long I realized it was time to move on from my fabulous job in working with adults with Mental Retardation: I knew I wanted to work with animals. I gave a 2 month notice at my old job, and then took 3 months off, during which time I threw myself completely into the world of animal rescue. We sometimes had as many as 22 dogs at our house (granted, that was w/ two litters of puppies, but still!!) and I was spending ALL my time pulling dogs, vetting them, and placing them for adoption...with the help of the great foster homes I recruited, we rescued about 200 dogs that first year!! (We've scaled back, and now usually only have 1 or 2 fosters in our house, along with our own pack of 6 - Cooper, who started it all, and 5 rescues we made family.)


By mid-summer it was time for me to go back to work, and I landed a job at the Kentucky Humane Society, working as Adoptions Supervisor. In just 6 months I'd gone from a big private office on the 9th floor overlooking downtown Louisville, wearing my cute little outfits and getting weekly mani/pedis, to working hands-on in an animal shelter, sweating my balls off, working my ass off, and loving every single minute of it!! Poop and pee were part of my daily uniform. I held dogs as they were euthanised, sat with dogs as they trembled after being abandoned by their owners. I worked side-by-side with people who were there for 1 reason only: to help the animals. I learned SO MUCH, did a zillion adoptions, and implemented some strategies that shot our adoption numbers past any previous records. I was in my element, and I ILOVED it!

5 months later I was promoted to Shelter Manager...

2 weeks into my new position I noticed a lump in my abdomen, a hard mass just below my belly button. My Dr sent me for an ultrasound, then to a gynocoligst, who took one feel and sent me straight to an oncologist. 2 days later I had a radical complete hysterectomy, and awoke from surgery to discover they'd removed a mass the size of a large eggplant, as well as my uterus, ovaries, appendix, and lymph nodes. I had ovarian cancer.

I was lucky. It was Stage 1, hadn't spread, and they got it all...no chemo, no radiation, just the surgery, and I was done. It took 2 months to recover from the surgery, then I was back to work. That was almost exactly a year ago; for the past year I've gotten screened every 3 months, just to make sure it hasn't come back. For the next 4 years I'll be screened every 6 months, then annually for the rest of my life. My oncologist is my hero.

Now I'm one of those weird people who can really say "It was a blessing in disguise..." and mean it, because I learned things I didn't know before. I'm a different person now than I was pre-cancer. Different in a good way. Grateful. Fearless. Alive.

I adore my job, and it adores me. I'm where I belong on this planet, in this life, in this work. I'm euthanasia certified now, and do things I NEVER thought I could. I lead a team of 45 staff. We did 6018 adoptions in my first year as Shelter Manager - most open admissions shelters never reach 5000 adoptions a year. I'm very proud of what we do. It's the hardest and best work I've ever done.

My work, my family, my dogs, my cancer - all these things define me. My life fits perfectly. It's not as pretty as it used to be, but now it's nothing short of beautiful.
So!
Current Location:

bed

Current Mood:

peaceful

Current Music:

Luxor (PC game)
Current Location:

bed

Current Mood:

hopeful

Current Music:

talk radio
i noticed in everyone's responses to my last post that no one actually spelled out the word g-l-i-t-t-e-r...

and i don't know why.

clue me in, please?

: )
Current Mood:

sleepy
this has been happening for MONTHS, and of course i can't send a message to tsia unless i'm logged in...it's so frustrating that i've all but given up.
lucimama, i read your post...i'm here, just locked out of glitter. i've been so busy with the job, house, garden, i haven't spent much time online lately. say hi to everyone on glitter for me, though, and if anyone wants to alert tsia to my dilemma, please tell her to email me rather than sending a message through glitter, because i can't read my messages there most of the time, either!
hugs & kisses all around,
pixie
p.s. here's a link to photos of the house & garden, and of course the amazing cooper, for anyone who wants to see what i've been up to for the past year:
http://flickr.com/photos/74202810@N00/
i can't log in. actually, i can get logged in, but whenever i try to submit a post i'm taken straight back to the login page.


kiss kiss,
pixie
how to do an lj cut (i looked at the faq, and still didn't get it) i'll post updated pictures of cooper the wonderdog, and our lovely new home!
first view of england: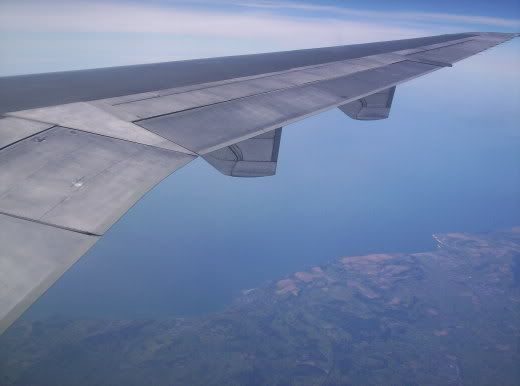 us on the bus: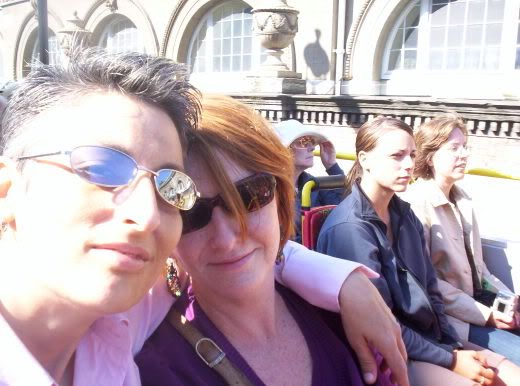 the all-seeing eye: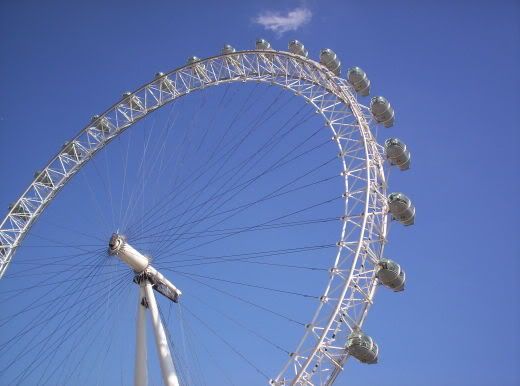 tower bridge: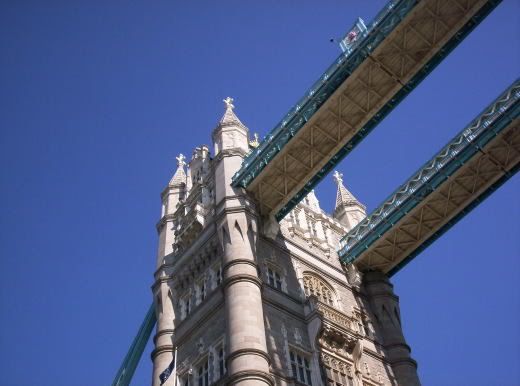 "when this is all over, i'll meet you in trafalgar square":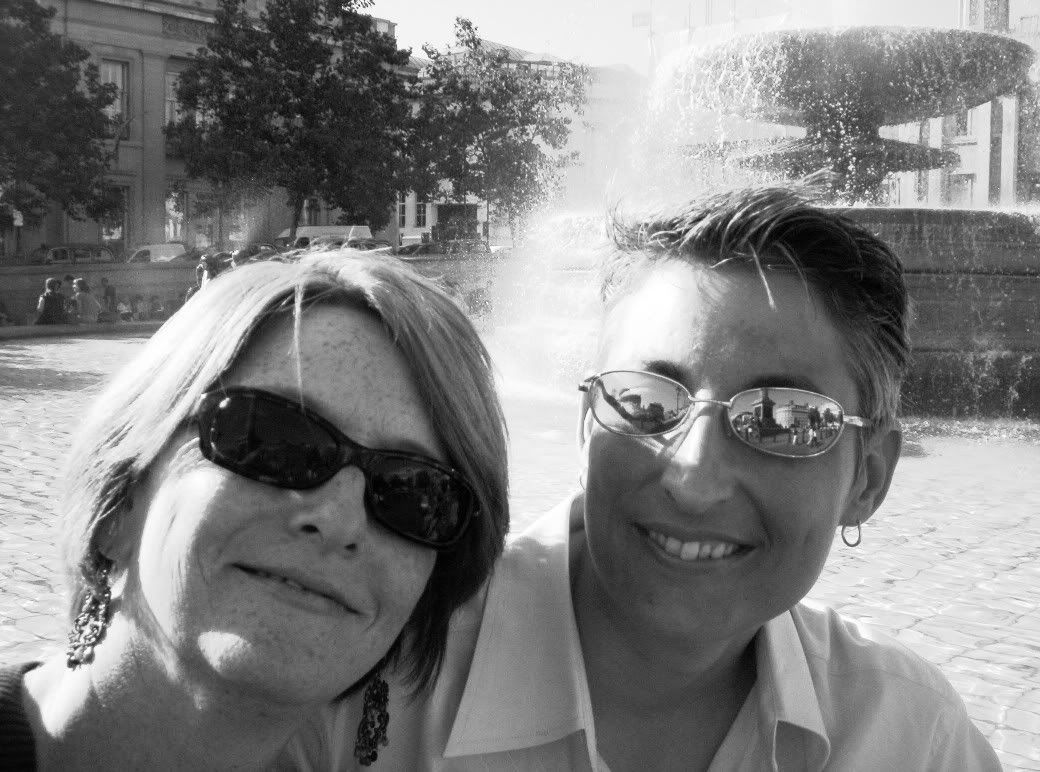 stonehenge smells like wind: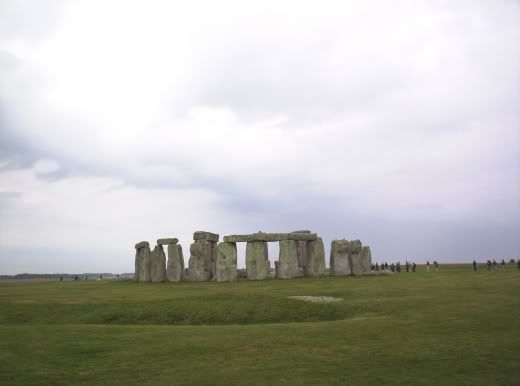 "i never thought it would happen with me and the girl from clapham":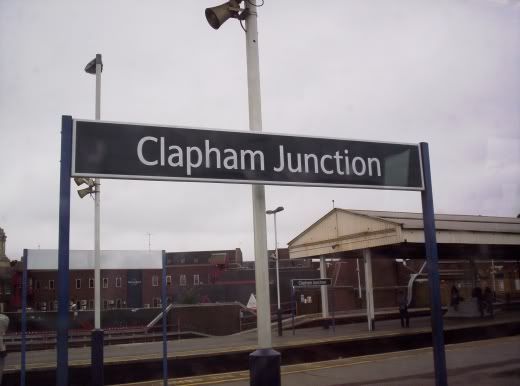 seaside, brighton: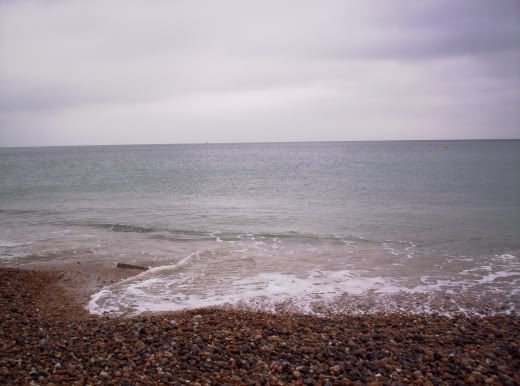 hyde park, chairs for hire: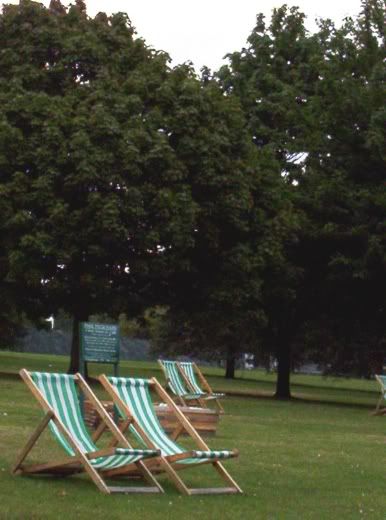 musn't worry: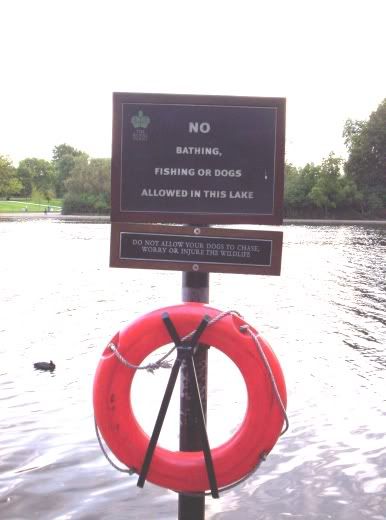 canary wharf: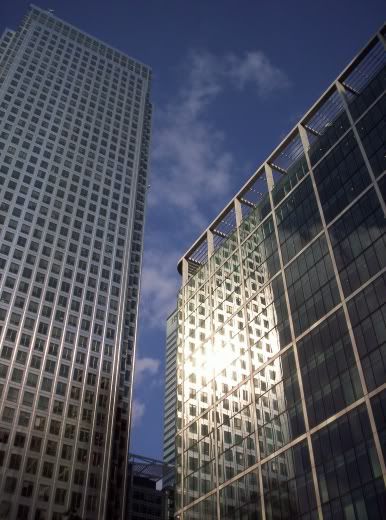 london calling (in greenwich):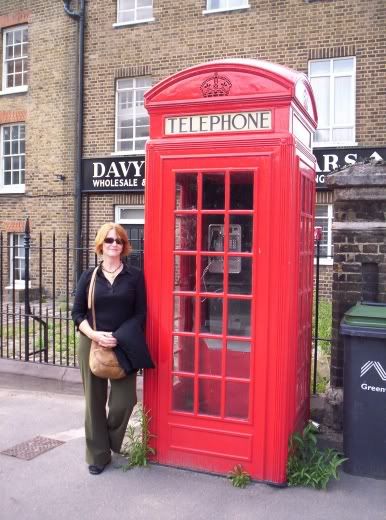 beautiful family (including charlie (2), the modern art critic):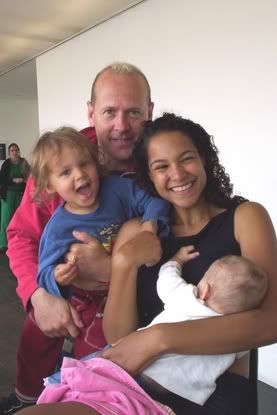 from the tate modern: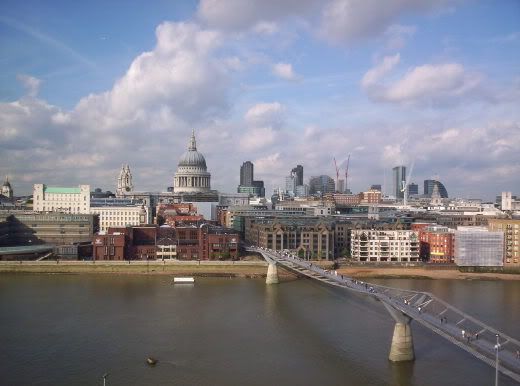 sorry, but i've forgotten how to do an lj cut!
i posted this elsewhere upon our return from london last fall...i thought it was here, but i was mistaken. so, 6 months later, here's "how i spent my autumn vacation!":

we arrived home from london last night, got to bed around 2a (7a GMT!), and i'm just now beginning to process all we saw & did...i'll try to make this brief:

london was FABULOUS! we spent the first afternoon after arrival getting the hotel, cell phones, etc. sorted out, then took a quick (1 hour) nap before heading out into the city. we walked around, trying to get our bearings, grinning from ear to ear, until 10p, when we went back to the hotel & collapsed.

the next day we took the hop on/hop off double decker bus tour, hopping on & off quite a bit: trafalgar square, the national gallery (van gogh's "sunflowers" right there, right before my eyes!), tea at st. martin's in the fields, picadilly circus, covent gardens market...then we cruised the thames, and finally walked home around midnight.

other days:

*took the train to salisbury, then a bus to stonehenge. when the bus rounded the corner and stonehenge first came into view, i was surprised to find tears rolling down my cheeks. amazing. strolling through salisbury, a pint of guinness in the sunshine, a bit of shopping...

*took the train to brighton, where we spent the night, and took in a concert (chris difford, of squeeze). walking on the shore, eating fish & chips as gulls circled overhead, people-watching. lovely, lovely, lovely!

*returned to london the next afternoon, and took a 4 hour walk through hyde park. stopped for shish kebabs before going home to bed.

*went to greenwich to meet up with friends, took a long walk from their flat, through greenwich park, past the royal obesrvatory, to a pub where we met other friends for a drink. walked past the cutty sark, to a thai restaurant where i enjoyed one of the best meals i've ever had. ended the evening in another pub, then hoofed it to the station, where we caught the last train back into the city.

*tubed to portobello road, where i found loads of gorgeous indian boho things for myself and friends. purchased a full length velvet coat, deep green, with embroidered flowers (for me!), several scarves, an embroidered velvet bag, a sequined belt. yum.

after shopping, stopped back at the hotel to drop off our bags, then met friends at the tate modern. coffee in the cafe on the 7th floor, then toured the exhibitions. one of our friends had brought his children, 2 year old charlie, and 4 month old molly. i am of the opinion that all modern art should be viewed with a 2 yr old...

charlie's commentary:
on rodin's "the kiss": "look, dada! cuddles!"
on picasso: "awwwww, mama...she's fallen over?"
on some abstract black & white painting (not sure by whom): "shhhhh! it's night-night!"
priceless!

after the tate, back to their house for supper. knowing it was our last night, we didn't want to leave. made tentative plans for them to come visit us here, and of course, began planning our next trip there.

i can't begin to express how wonderful every moment was. we milked each and every minute, getting up early, having breakfast at the hotel, then heading out for the day. we never returned to the hotel before 10-11p. not one moment was wasted.

general observations:

*london smells like food, stonehenge smells like wind, and brighton smells like the sea.

*you can wear anything you like, and you'll still blend in. i saw lots of jeans, and denim in general, on everyone, tourists & locals alike. riots of color, seas of black. shoes of every description. and the only people i saw with fanny packs were french!

*the charity shops are fantastic. there's a whole slew of them right near our hotel, and we hit them all. picked up a few things, including "what not to wear for every occasion, part 2"!! (cost: 3 GBP)

*even packing carry-on only, i had more clothes than i needed. next time i'll pack even less.

*comfortable shoes are a MUST! just because you can walk around the office all day comfortably in a pair of shoes doesn't necessarily mean they'll be suitable for walking around the city all day. we walked 5-10 miles every day we were there. i bought proper walking sandals the 2nd day, and wore them every day after.

*no need to spend a lot of money on a fancy hotel if you're planning to be out & about all day. clean, safe, comfortable, and centrally located are all you need. (ours was a 5 minute walk from victoria station. perfect.)

*public transportation is a godsend. we utilized every mode available: tube, bus, cab, and train took us all the places our feet couldn't.

*we'll be back.
good grief! i haven't updated since MAY; that doesn't seem possible...i certainly didn't realize it had been that long!
let's see, what has happened since may?
in july i was promoted to Director of Day Services, and moved from the day program (where i was site director) to the administrative offices. i LOVE my new position, and the opportunity it gives me to serve more people. i'm extremely fortunate to be part of an agency where there really is a culture of compassion.
in september we went to london, and had a MARVELOUS time. (i sincerely thought i'd posted about the trip...i wrote about it somewhere. it wasn't here? hmmmm...)
the minute we returned from london we started househunting. we found a house we love, closed on it a month after our return, and moved in the week before halloween.
i spent most of november settling in. i'm still working on that.
it's december now (how did that happen?!). the tree is up, and it's snowing. my wife was promoted this week, and is now part of command staff for the ambulance service where she works.
sometime during all that, my daughter broke up with her crazy boyfriend and moved into an apartment with her friend. she has a new boyfriend, and i do believe he's as close to "normal' as any guy out there. my son got a new job this week, which means he can leave the job that's making him miserable. and cooper is as adorable and smart as ever.
that just about covers the high points, and there have been no low points to speak of. life is good. : )
Current Mood:

happy